On DEMAND Beauty Services Now Available From The Comfort of Your Home !!
Something's old - many things NEW! ... But all things Glam!



Visit us at our NEW location! ST. VITAL CENTER (door 4) beside Dynacare and the Movie Theater

TOP CANADIAN MAKEUP SCHOOL - ACROSS CANADA AND USA
Are you ready to turn your passion for makeup into a career? Look no further than our top Canadian makeup school, with locations across Canada and the USA.
Our Winnipeg location is currently offering in-person makeup classes for teens, adults, and aspiring makeup artists. Our small and private classes allow for personalized attention and follow provincial health orders to ensure your safety.
But what if you don't live in Winnipeg? No problem. Our mobile makeup classes are available on demand and can be brought to your home anywhere in Canada or the USA.
Looking for a fun way to improve your skills online? Our virtual makeup classes and lessons offer full certification and personal makeup tutorials, perfect for anyone wanting to learn new beauty skills or update their technique.
We offer classes for all levels, from teens just starting out to professional makeup artists looking to earn a diploma.
Plus, we're hiring! If you're a beauty professional looking for work, we want to hear from you.
No matter where you are on your makeup journey, we're here to help you achieve your dreams. Contact us today to book your next class and unleash your inner glam!
Here comes the bride all glama-ified!
updated: July 23
Attention all soon-to-be brides! Are you looking for top-notch hair and makeup services on your special day? Look no further than our mobile makeup and hair-stylists team at THE BEAUTY BOX by SHERIFF! Our professional makeup artists and hair-stylists are dedicated to providing you with a look that will make you feel confident and beautiful on your wedding day.
We are currently accepting bookings for Summer and Fall season of 2023, 2024 plus 2025, and spots are filling up fast! Don't wait too long to secure our glam-tactic services for your big day.
Our mobile beauty services are available on demand throughout Canada, and we are happy to travel to your home or wedding venue to ensure your convenience. Plus, we guarantee that you will only receive the highest quality of glam-tactic services from our mobile team.
Don't miss out on this opportunity to make your wedding day dreams come true! Contact our Glam IT! team! today to secure your booking and to learn more about our hiring opportunities.
But that's not all! We are thrilled to announce that we are expanding our team across Canada and the USA, and are actively seeking new, talented stylists to join our we glam it! crew. If you're looking for a fun, rewarding career in everything beautiful, look no further than THE BEAUTY BOX by SHERIFF!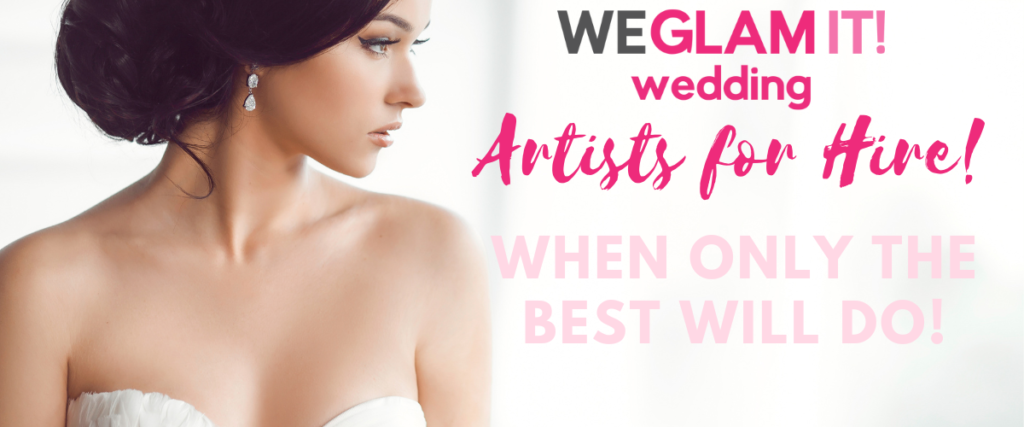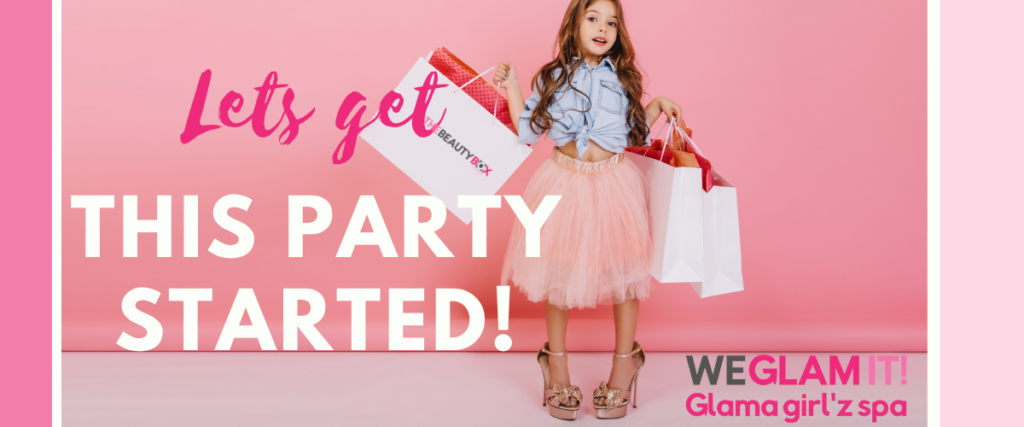 Little glama's, diva's and OF COURSE OUR DARLING princesses !
Say goodbye to the stress and hassle of party planning – with Party in a Box, everything you need is included. Just tell us how many kids you're expecting and when you need the supplies, and we'll take care of the rest. No more worrying about decorations, plates, or games – we've got you covered!
Each Party in a Box comes complete with our exclusive games, complete with instructions and prizes for all the guests. Plus, all the spa supplies you need to make your party a success. You'll have everything you need to make your at-home spa party just as amazing as if our team was there with you!
But for those who want the full glam experience, our mobile team is still available to come to your home or venue and host the party in person.  You may also book your SPA party to be hosted at our new location within St. Vital Center. Games, prizes, makeup, mini-manicures – we've got it all! Our parties are designed to adjust to our Glama's maturity levels, so no matter the age group, everyone is guaranteed to have a glam-tastic time.
So whether you opt for Party in a Box or a full mobile team experience, hosting a We Glam IT! party is sure to be a birthday experience your child will never forget. It's just a girl thing!
Boxes may be picked up in person at the ST. Vital Center or mailed out to your home worldwide. 


"SHOP CANADIAN
SUPPORT CANADIAN
LET'S REBUILD OUR ECONOMY TOGETHER"